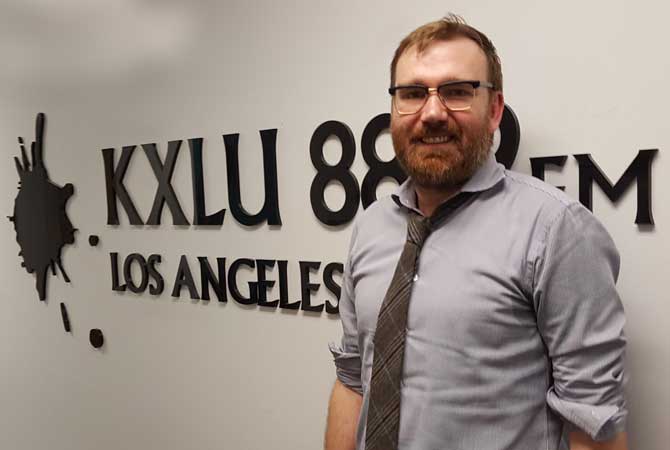 John C. Clark came Center Stage with Mark Gordon to talk about making the film A CLOSER WALK WITH THEE, a homoerotic Evangelical exorcism movie. The film has been awarded the Best LGBT Film award from the Hollywood Reel Independent Film Festival. 
The interview was originally broadcast Tuesday, February 14, 2017 on KXLU Los Angeles, 88.9 FM
ABOUT JOHN C. CLARK
John's previous work includes the Outfest-selected dark comedy BLOODY LESBIAN MELODRAMA and the Kenneth Anger-inspired music video for Xiu Xiu's "El Naco" (which premiered on
Bloody Disgusting
 with comparisons to Miike's AUDITION and was called "pure horror movie creep" by 
Stereogum). With
A CLOSER WALK WITH THEE
, John is finally going to fulfill his lifelong dream of making an erotic horror feature film that also pays tribute to his religious upbringing.
Share This Story, Choose Your Platform!